You can now handle your takeaway capacity directly from the POS app. The capacity control applyes to both Weorder and the new Quickorder takeaway app.
On the ToGo screen there now is a capacity button: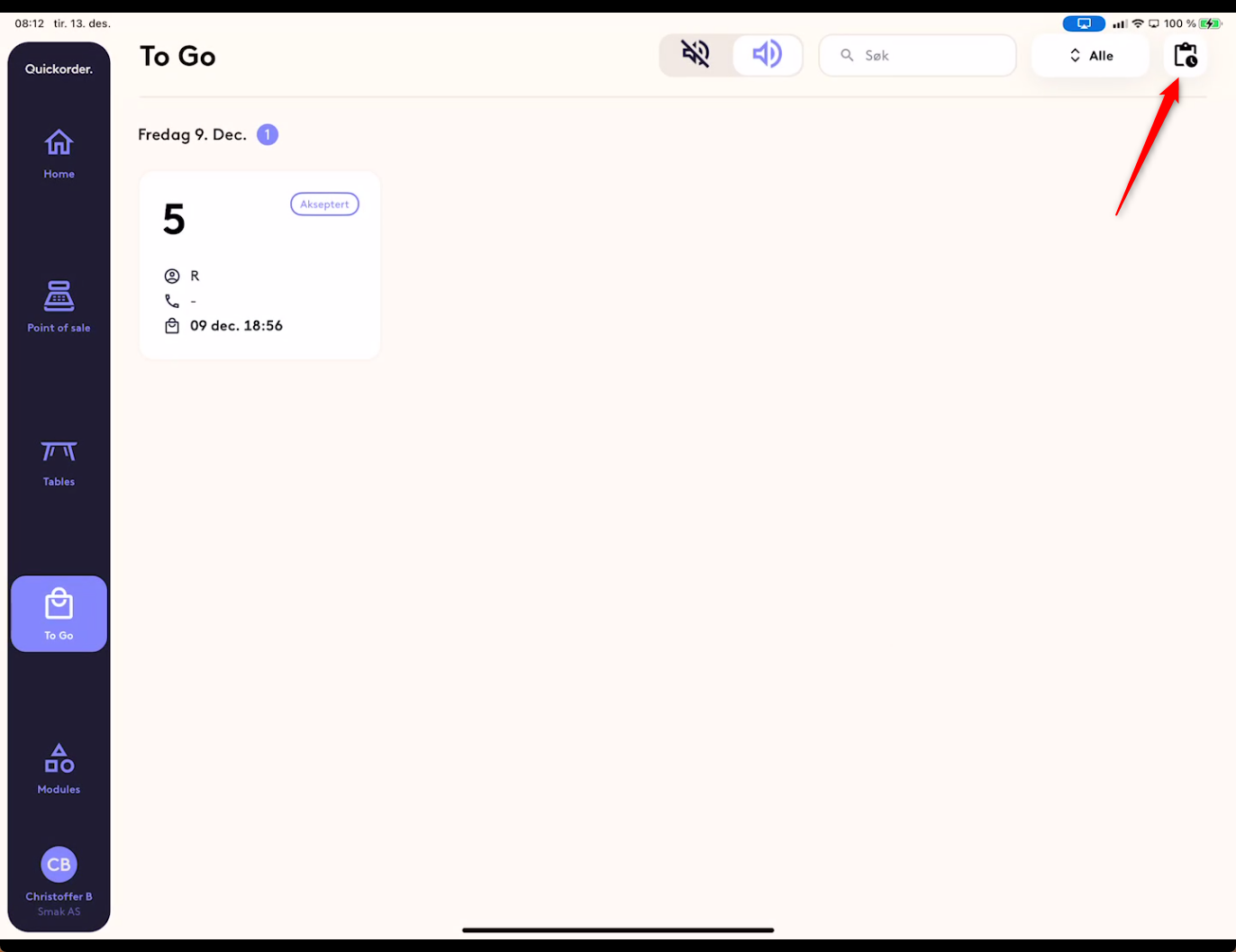 When clicking this button, you are taken to the capacity screen (Also found under modules) Here you have two ways of managing your capacity.
Change of prep time (Pickup only for now. Delivery will come)
Closing timeslots
Change of prep time (Pick up only)
The prep time is the time in minutes from the order arrives to when a customer can expect to be able to pick up the takeaway ordered.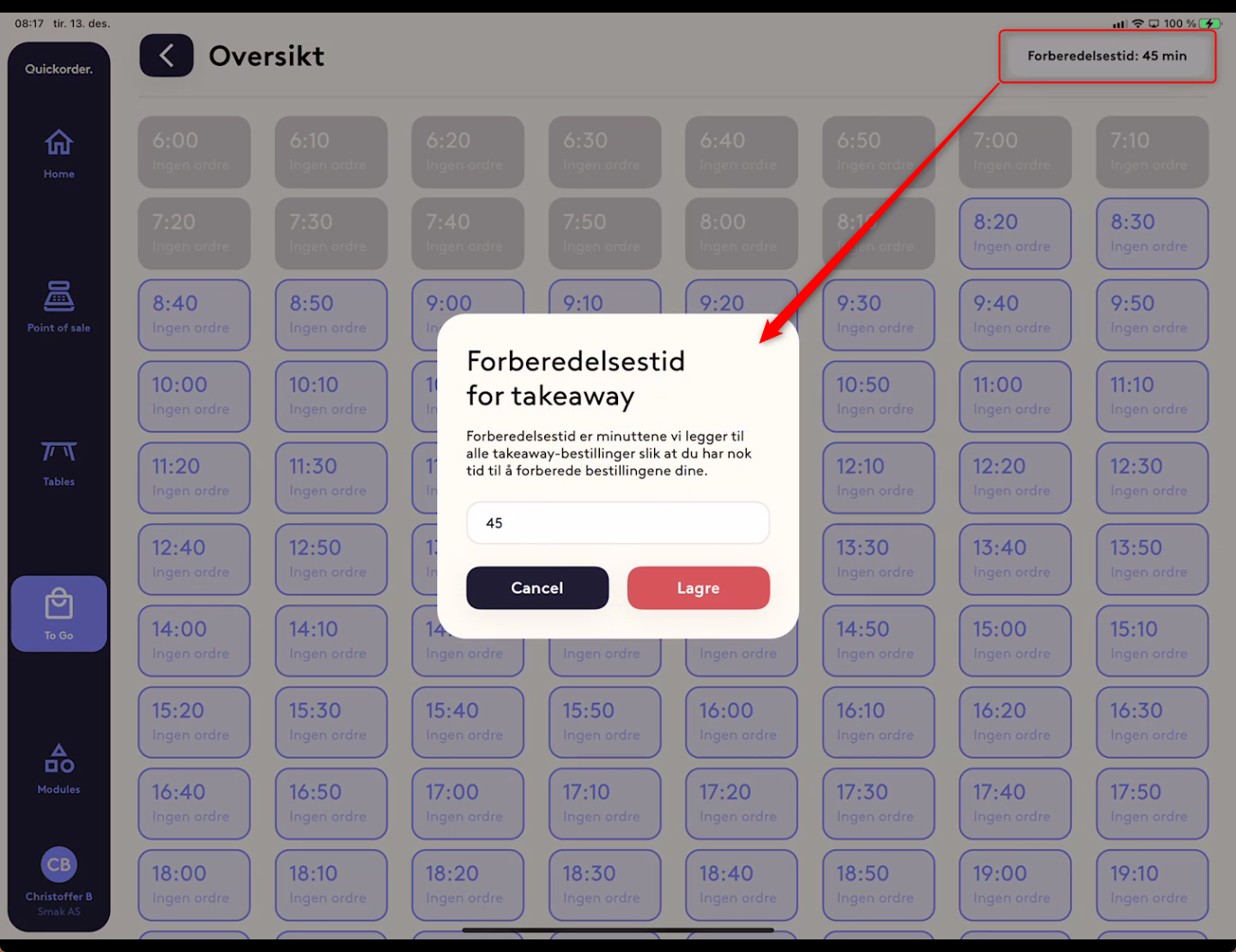 Note that this pick-up time option only applyes to the Quickorder App. Not Weorder. Only closing timeslots applyes to Weorder.
Closing of timeslots
When closing a timeslot, it is not possible to order takeaway at that period in time.
This can be used for giving some relief the next 10, 20, 30 or more minutes. But it can also be used in a way to close takeaway at a certain time of the day where you for some reason dont want ordrers to be handed out.
Let's say you know that a lage group of guests are coming in at four o'clock (16:00) then you can close that period.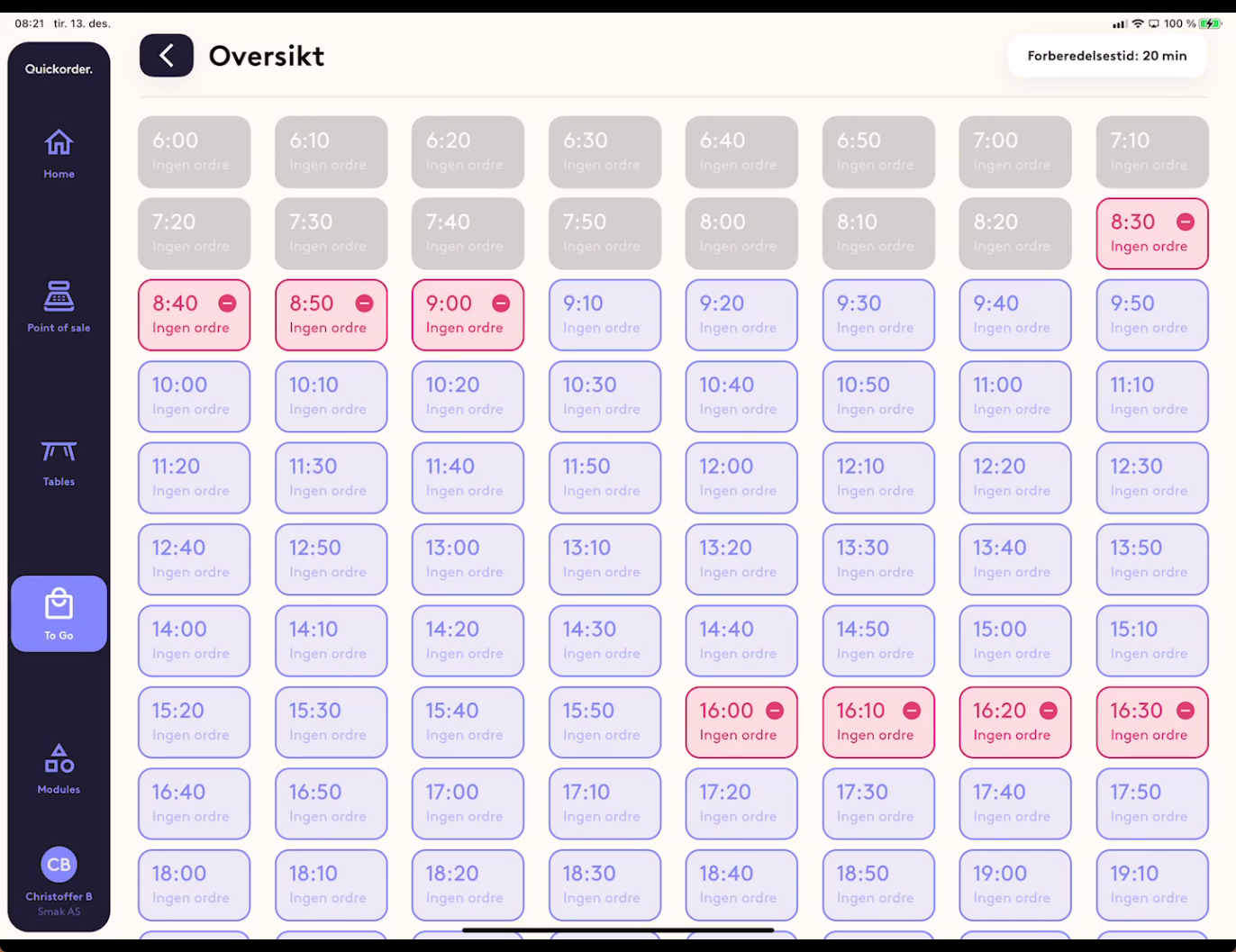 Just hit the arrow back to get back to the ToGo view.