Cashpoints are a great way to make customers become regulars. You can set it up so that earn it on every order, use it as gift cards and use it instead of returning cash if the customer is not pleased with the order.
1 cashpoint = 1 krone/euro (or your equivalent local currency)
1. Go to Loyalty > Reward program
2. Set your cash point percentage, expiry time, and name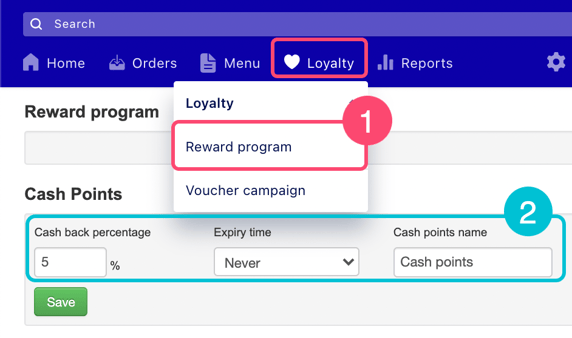 Create a gift card so that your customer can prepay and order using cashpoints directly on your app.
1. Go to Loyalty > Gift cards
2. Click Create new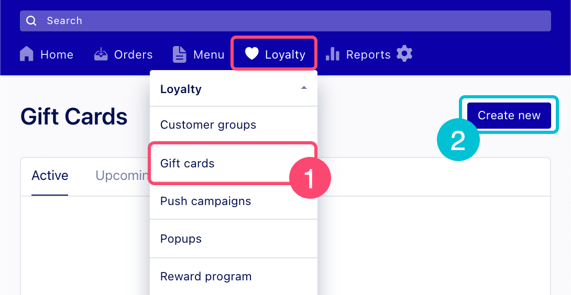 3. Fill in the customer information
The customer will get an SMS with information that they've received a gift card.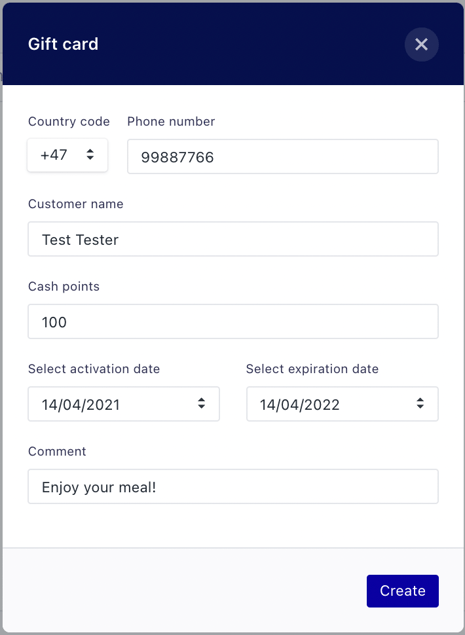 Is a customer not pleased with their meal? Sending them cashpoints instead is a great way to give yourself a second chance!
1. Find the customer using the search bar and click on the three dots
(2. Or under Orders and click on their phone number)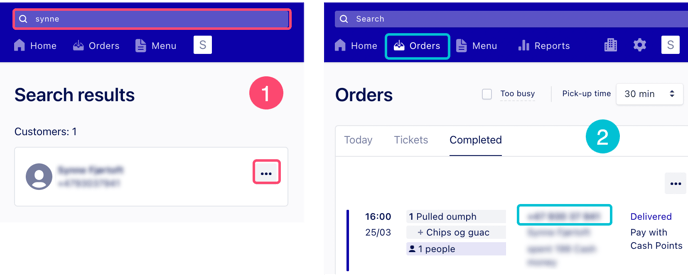 3. Go to Loyalty
4. Here you can add or subtract and send a message to you customer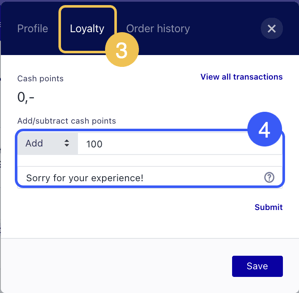 1. Find the customer using the search bar and click on the three dots
(2. Or under Orders and click on their phone number)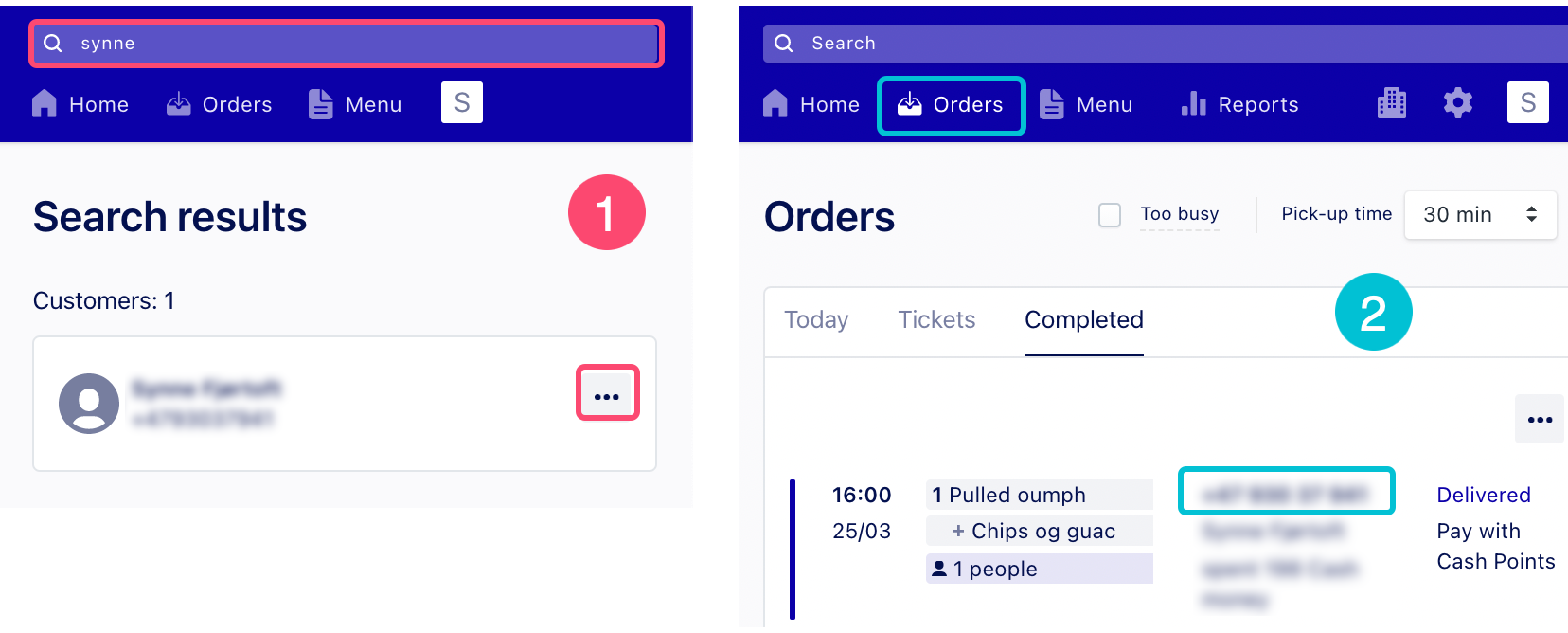 3. Select Loyalty
4. Click on View all transactions for a full view of all points earned and spent