In order to receive payments from Adyen, it is necessary to have your business verified and of course add an account number to get payments.
Introduction
Adyen is used to handle online payments from Vipps, MobilePay, Visa and Mastercard in the online ordering solutions that Quickorder delivers.
When Adyen is activated in connection with the creation of your Quickorder WebApp, it will work immediately, and payments can be made. But to get the money paid out to your account, the Adyen account must be verified.
KYC stands for "Know Your Customer"
There are 3 things that need to be verified:
The business. Name, address, organization no.
Controler, signatory and owner . All 3 functions must also be filled in. Even if there are several people.
Bank and account number. (EBAN)
Documents
You must find 3 documents for the verification.
1. Copy of the company's registration.
If you do not have the registration on a PDF, then the easiest thing is to go to brreg.no or virk.dk on a PC (not from a mobile phone) and search for your business.
(See the guides in Norwegian or Danish to see how to get the information)
2. Copy of passport or driver's license.
Take a photo with your mobile phone. It must be clear, in color and it cannot be distorted. Remember to take a photo of both the front and back if it is the driver's license you are using.
3. Copy of bank information.
Again, the easiest is a screenshot from the online bank. NOT from the mobile, but from a PC. The image must contain: The bank's logo, account number, date, name of your business. What you must show in the photo is that the account number entered is yours and that you have access to the account at the bank.
Enter information on Adyen
Log in to the backoffice and go to:
Settings -> Integrations and click on "Go to Adyen KYC"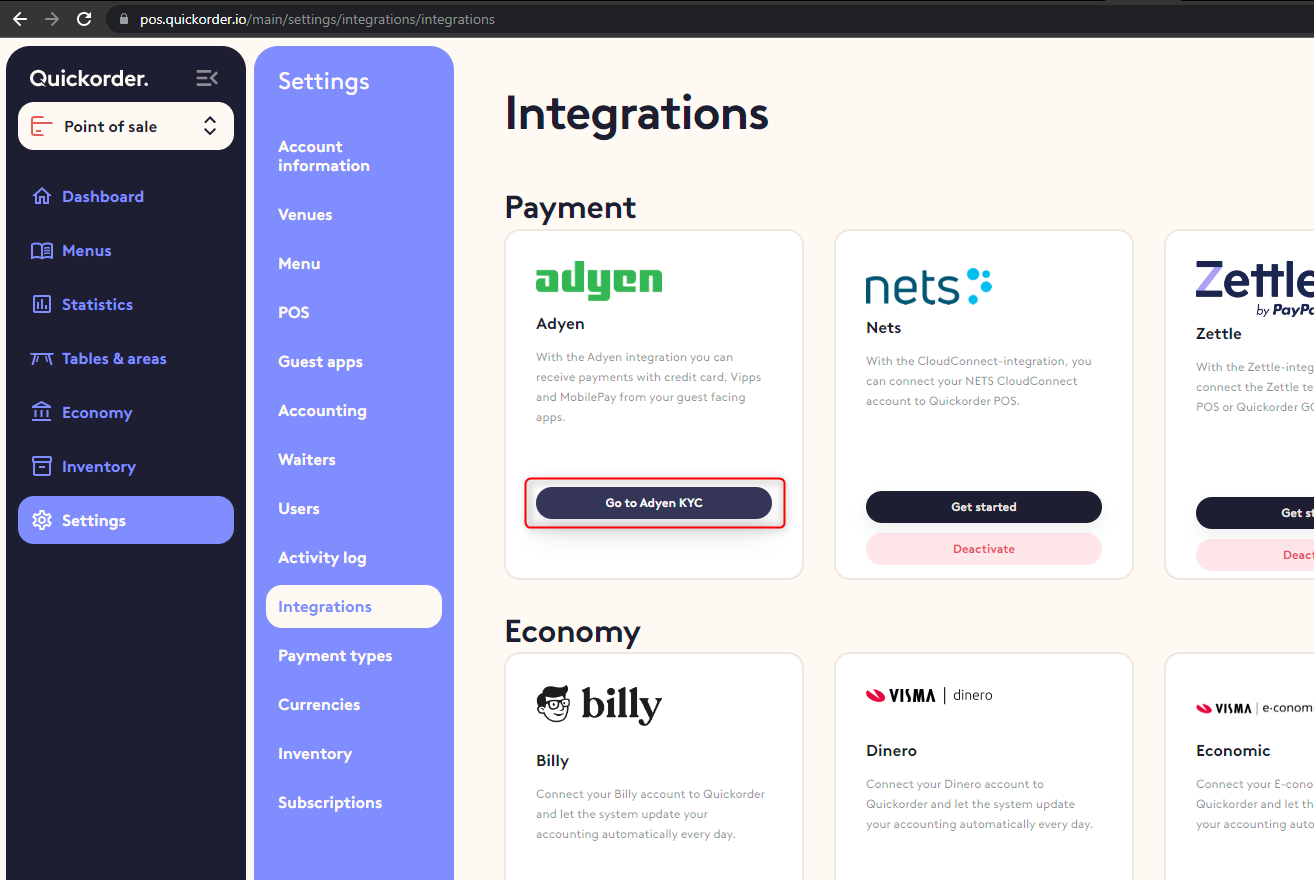 This page will then open. Here you enter information.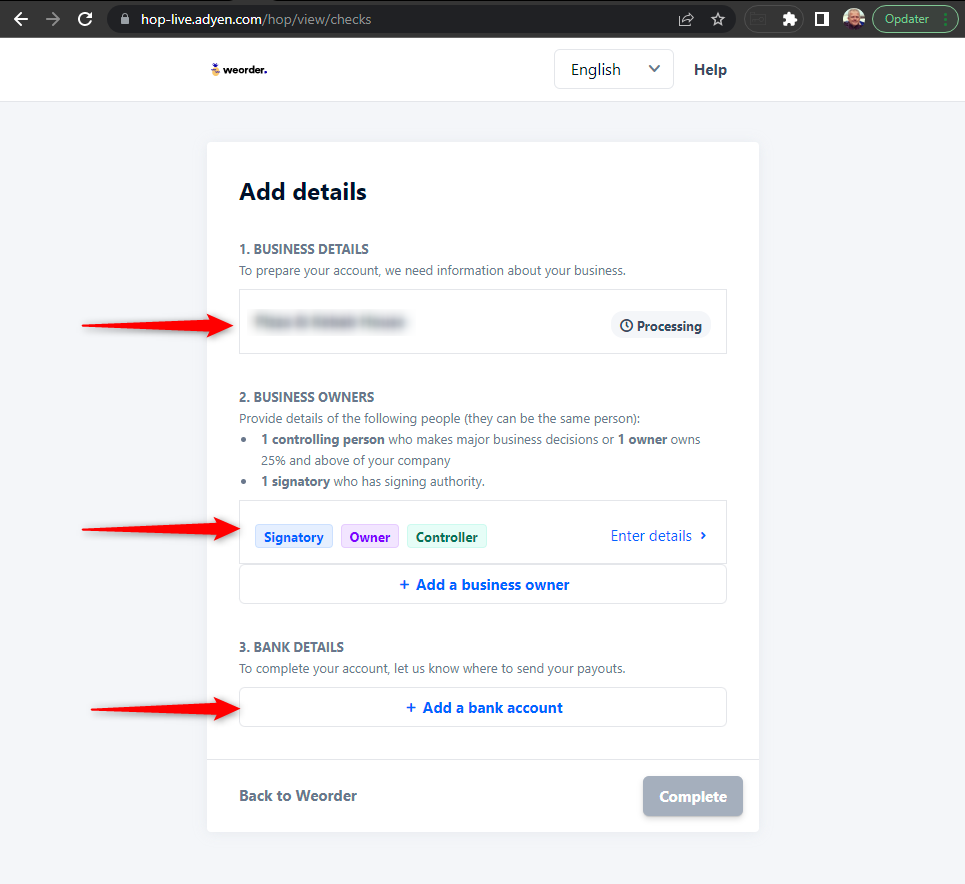 Fill in what you know. You can always come back and fill in more information.
When data is filled in and documents are uploaded, it will take some time for the system to verify it. Just give it some time.
If information is correct and documents contain the information described, it will be verified. But if you don't succeed, get in touch. Then we write to Adyen and get help.
This is what it will look like when the Adyen account is verified