Vipps is important to activate in connection with mobile ordering. Here you can see how to activate it via your Vipps portal.
Order and integrate Vipps with Weorder
In order to activate Vipps in Weorder, you must have access to the Vipps portal and indicate that you want the product "Vipps online".
Enter here and select I want to integrate directly with Vipps > Order access to Vipps online.
If you are not a business customer, select Become a customer with BankID and follow the steps.
When you have completed all the steps, it will say that you will receive an email from Vipps when they have gone through your application.
If you are already a business customer, select the button below where it says Are you already a business customer, and follow the steps.
When you have logged in to your user, go to Company profile -> Order more Vipps products.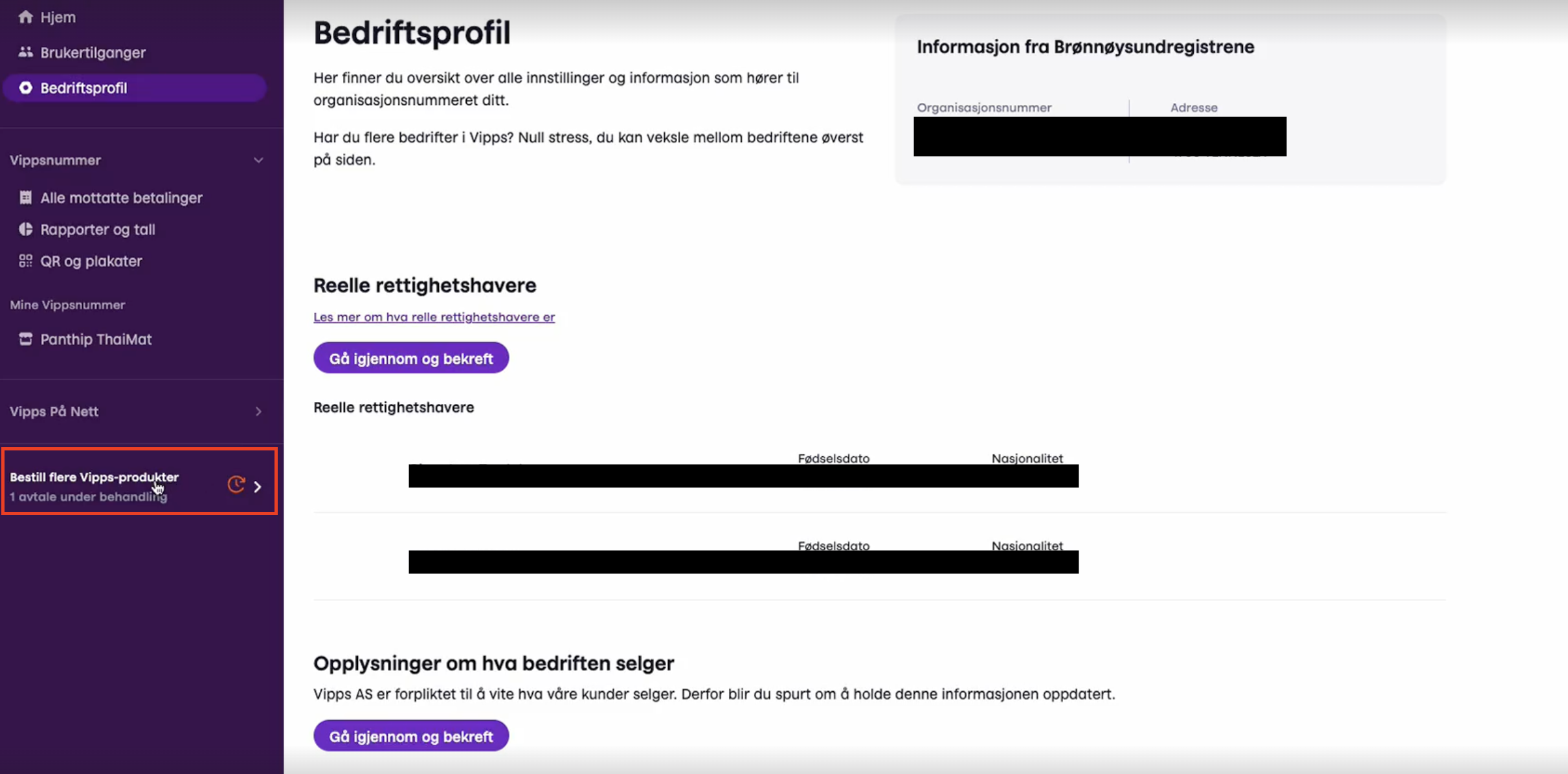 Then select Vipps på Nett.

Scroll down to the first question and select I have a supplier who will do the technical work for me, and select Weorder (snapit).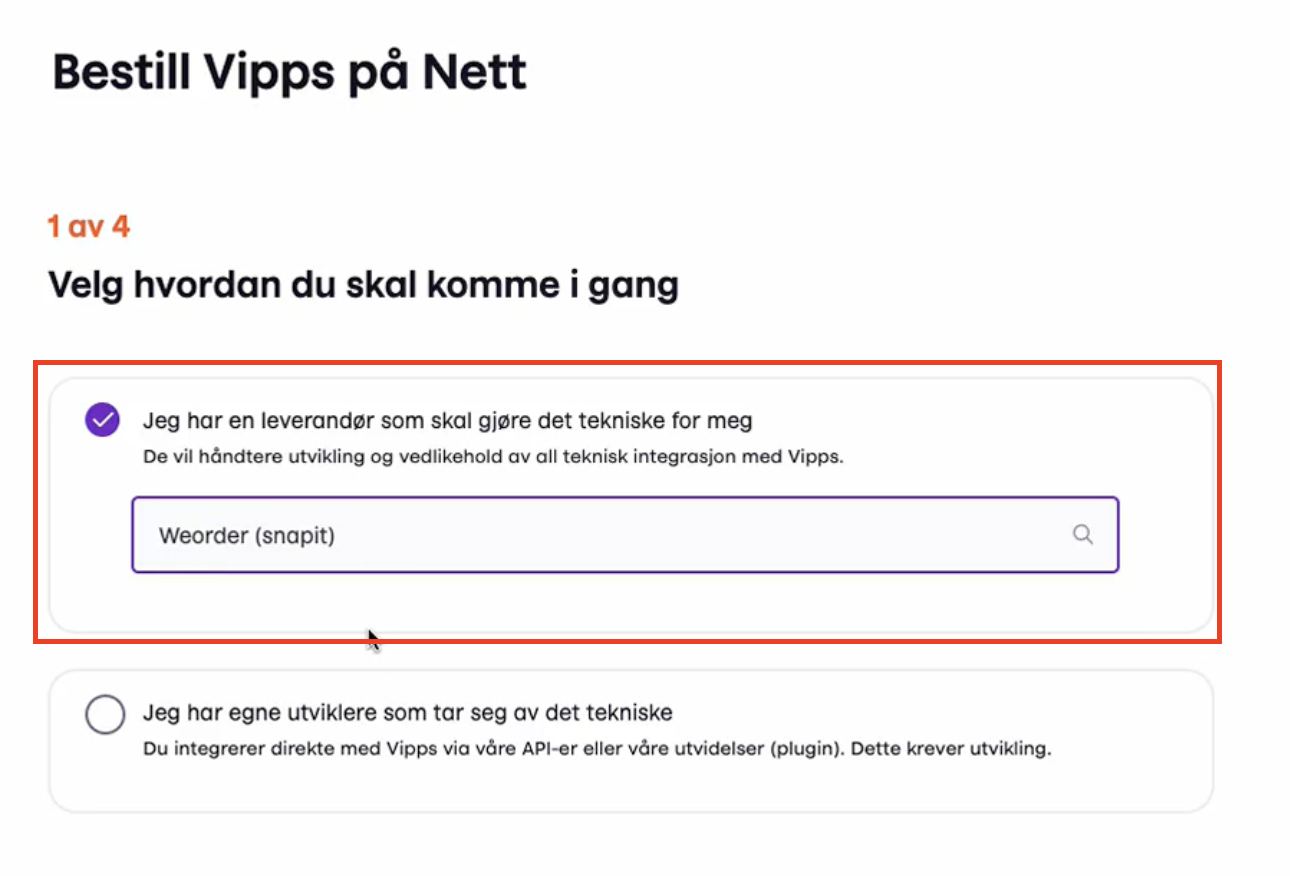 And choose Weorder Standard.

In question 2, you fill in the name of your point of sale, total annual turnover for point of sale and bank account for payment.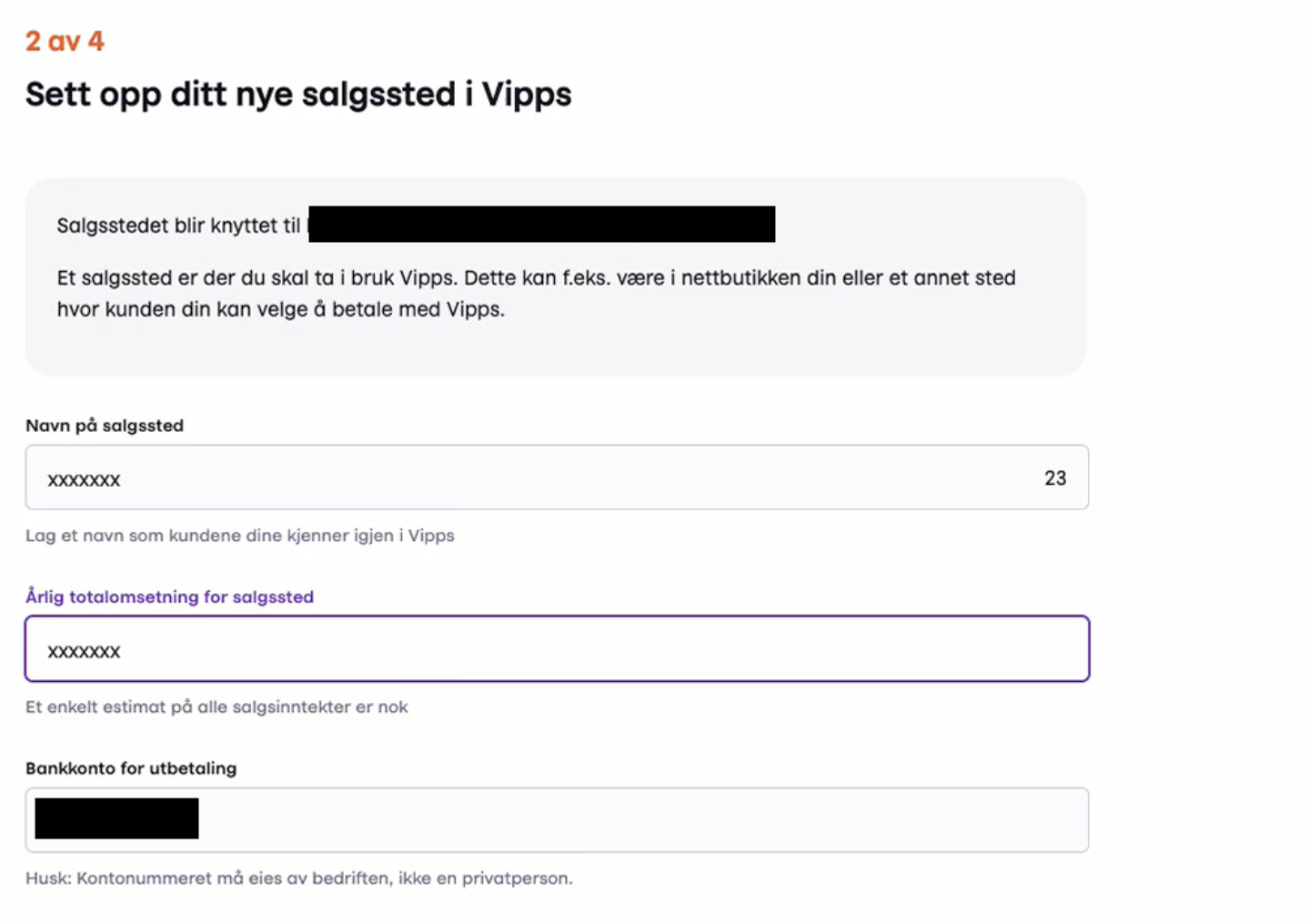 In question 3, you must describe what Vipps will be used for. Both category and a written description.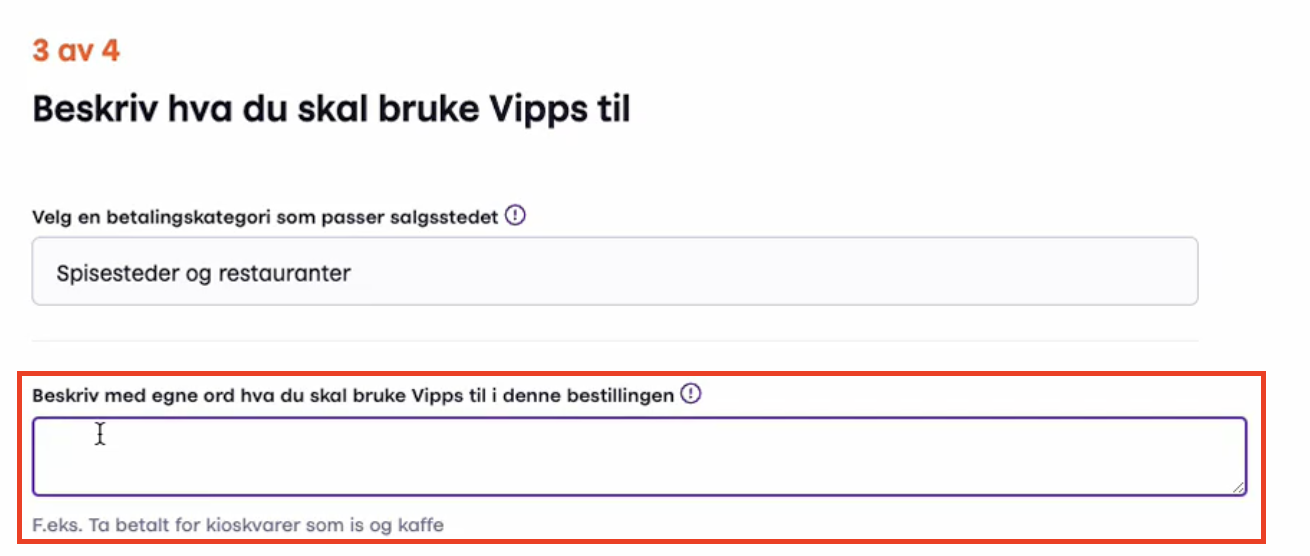 Tick ​​the correct goods/services, which in this case are Prepaid services.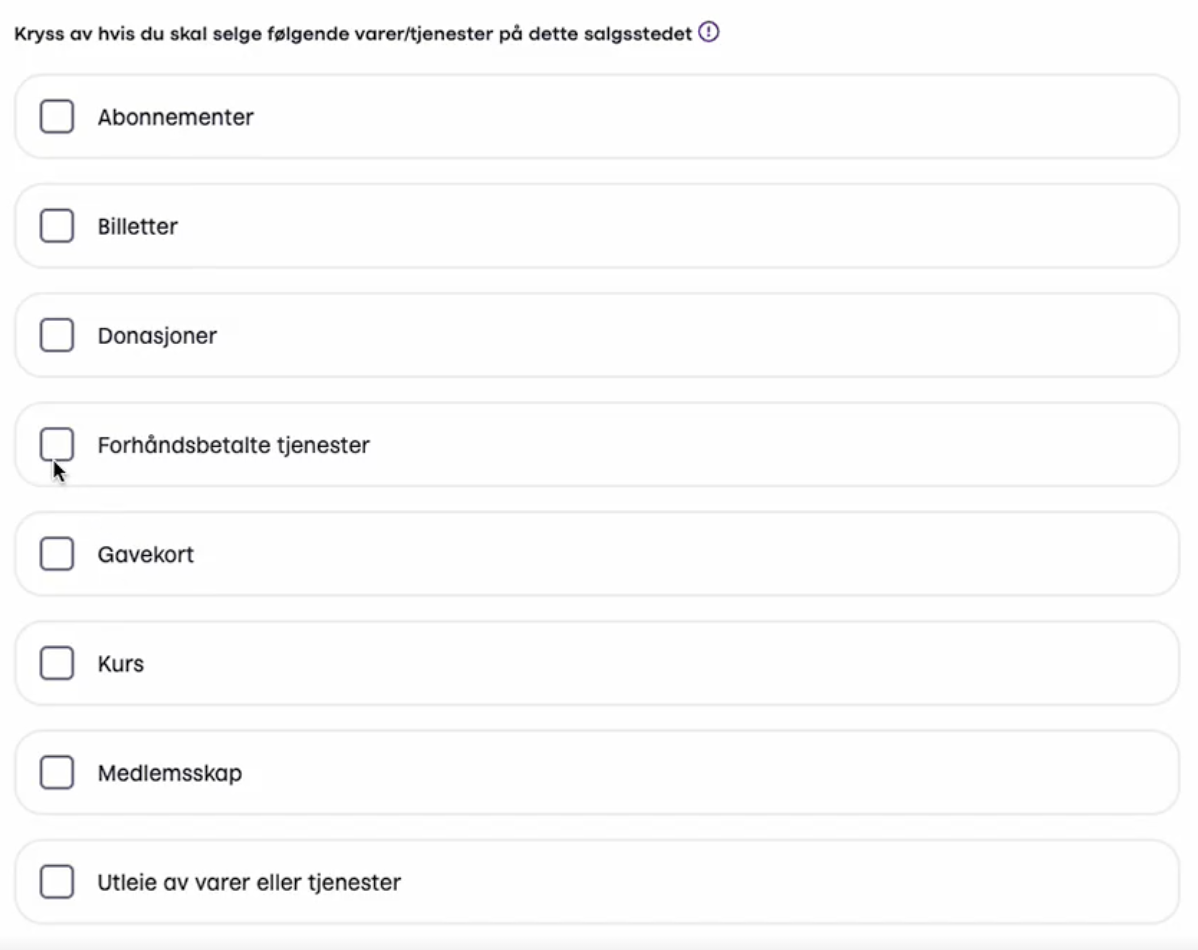 Then fill in Share of total turnover in percentage, and time between payment and service performed.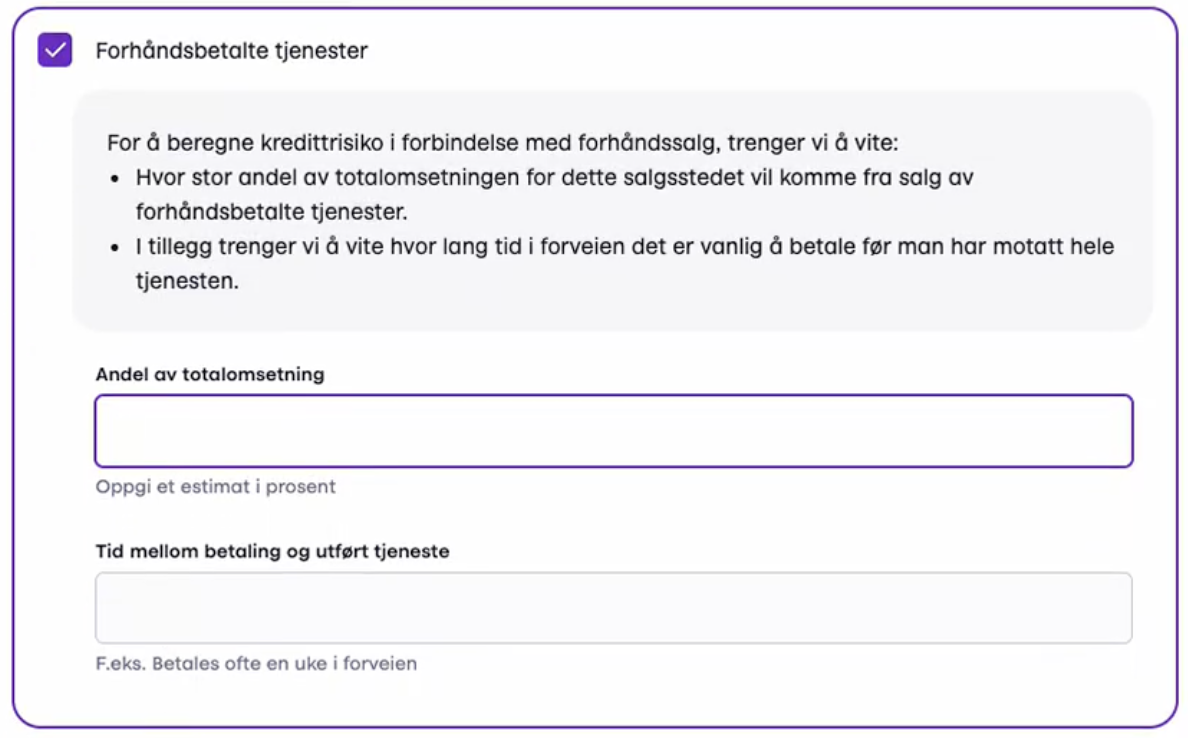 Last question, you should add a link to your website, which here will be your order page that you have received from us.

Remember to add the terms of sale.

At the very end, confirm that you have entered terms of sale with sufficient information, then select Submit Order.

Now you just have to wait for Vipps to process the application and activate "Vipps På Nett".

When it is activated, you will find codes that Weorder needs under VIPPS PÅ NETT -> UTVIKLERE -> show keys
Sales unit ID
Client ID
Client kode
Access Token
Send this to support@quickorder.io