This article shows how you can market yourself directly to your customers and increase your repeat sales and turnover.
Push campaigns are an SMS tool where you can send marketing directly to those of your customers who have agreed to receive marketing from you.
Customers are offered to accept this the first time they order and create their user. The proportion of customers who accept marketing ranges from 15-50%.
To create an SMS campaign go to "Loyalty" and "Push Campaigns".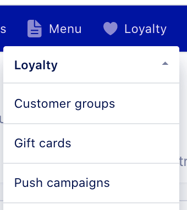 There are 3 fields that must be filled in when you send out an SMS campaign:


1. Content
Here you enter the content that should be in the message.
There is free play, so be creative with your communication, just like on social media. The tool can be used in many ways and, for example, combined with discount codes.
Remember to add your app link in the message, so the customer can easily click in and order food.
2. Customer Group
Here you select the customer group you want to send the message to.
If you want to send the message to all customers who have accepted marketing, select the group "All customers at .."
*If you want to test the message on yourself before sending to the customers, you can select the group "smsReceivers", which will send to the number you have registered under "smsReceivers" in "Restaurant settings".
3. Send Time
Here you select the time at which the SMS is to be sent.
You can therefore schedule the messages to be sent at the time you want.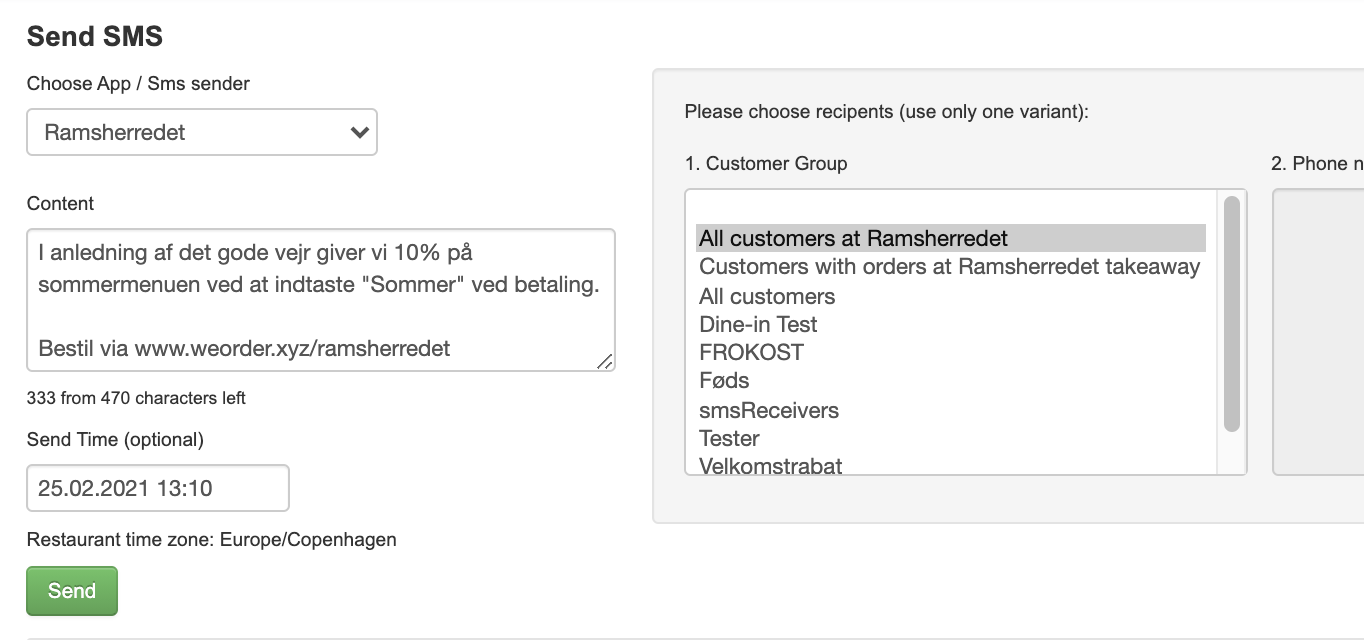 When your campaign is ready, press "Submit" and the system will then show you the costs associated with the campaign and ask you to confirm with your password.