Scan to Pay is a functionality that lets guests order from the waiter, then at the end of their visit, they scan the QR code and pay through their phone.
Table of contents
1. Requirements
3. How it will work for you guests
1. Requirements
You need to have

Guest apps enabled with at least one venue active.
You will need to have Adyen set up to be able to receive payments.
If you are not sure whether you have this, please refer to
2. Enabling scan to pay
In the Backoffice, go to Settings - Venues. Click on the Scan to pay button for the venues where you would like this payment option to be used.

That was it! You are ready to receive payments through Scan to pay.
Get the QR code for marketingmateriale
Go to Settings - Guest app
Here you can see and download a unique QR code you can use for marketing materiale like.

Webpage, flyers, posters etc.
If you use dine-in then you can have tabletalkers with your QR code to make it easy for the guests to access the guest app
Please contact us. we have templates and experience with this and we will gladly help you. (Click the Support button in the bottom of your menu to see contact information)

You can test it out by clicking the preview app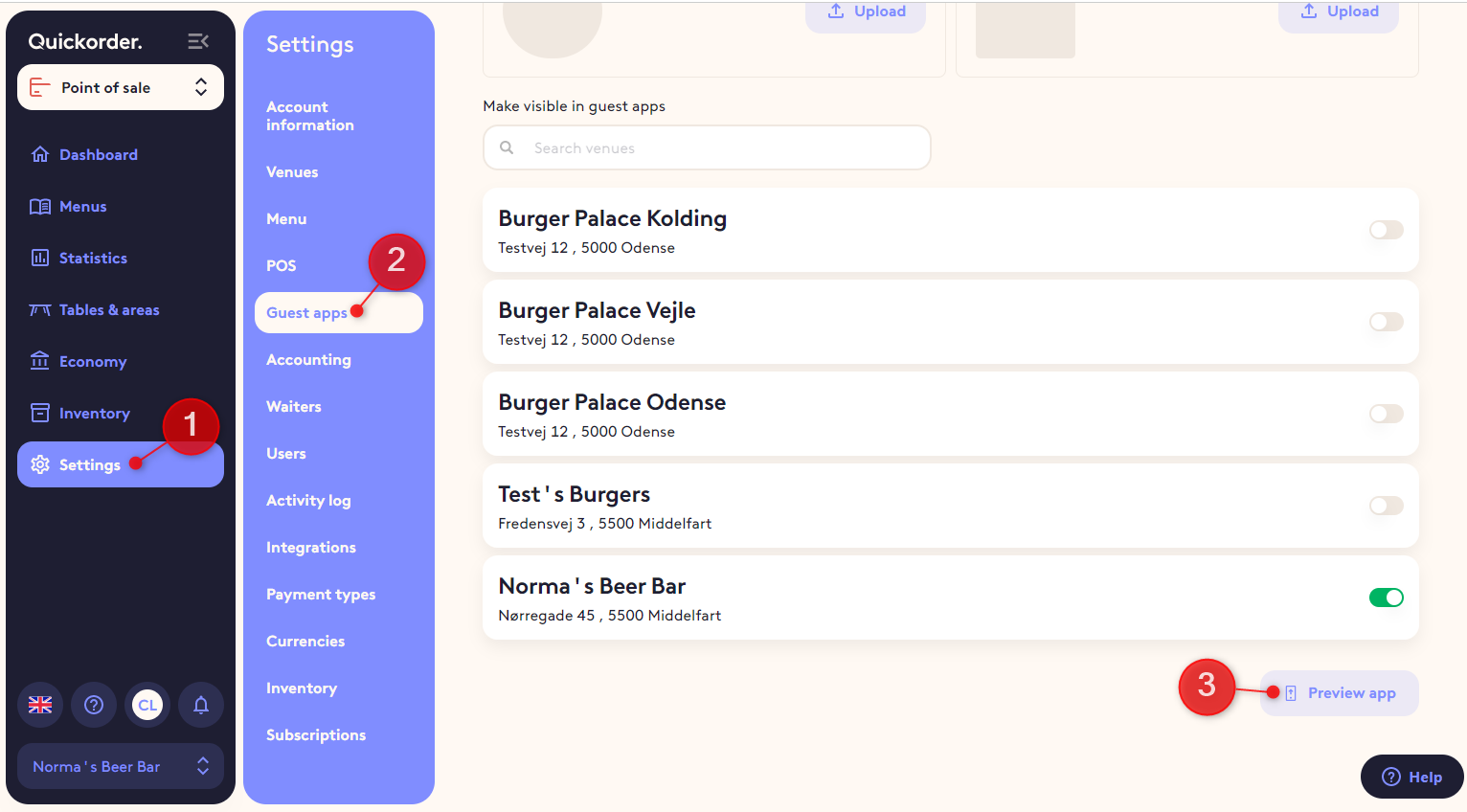 To see what it looks like in action see next step.
3. How it will work for you guests
The guest orders through the waiter
When it's time to pay, they scan the QR code on the table and select Pay bill
They enter their table number
They see their bill and pay through their phone
TIP: You could use pay bill in together with Read menu to give guests the opportunity to see your menu and pay their bill but not order in the app.