Has your customer lost their receipt and need a new one?

We recommend teaching your customers to find them on their app. Here's a guide you can send them: How can I get my receipt?
If they still want your help here's a step by step guide:
1. Find the customer by using the search bar and click on the three dots
(2. Or under Orders and click on their phone number)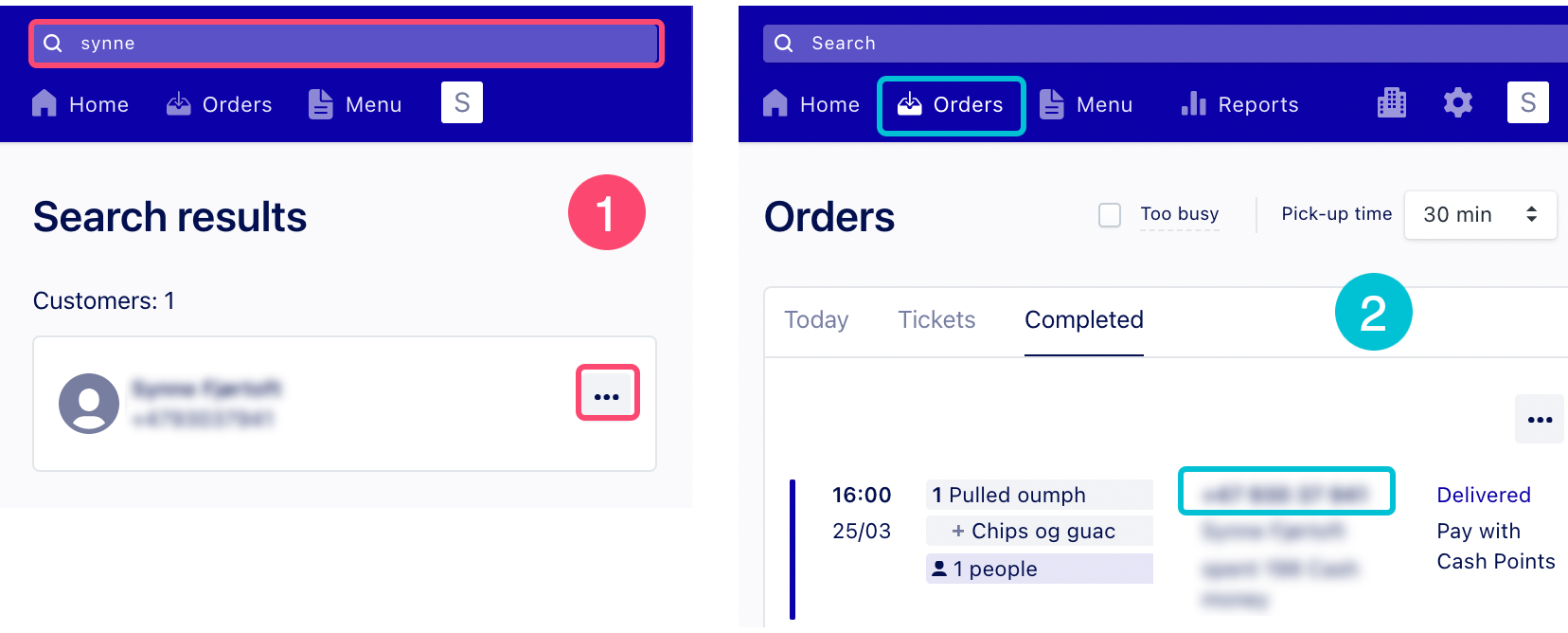 3. Go to Profile and make sure that there is an email address
4. Go to Order history and select Email orders
No email? Scroll down to step 5.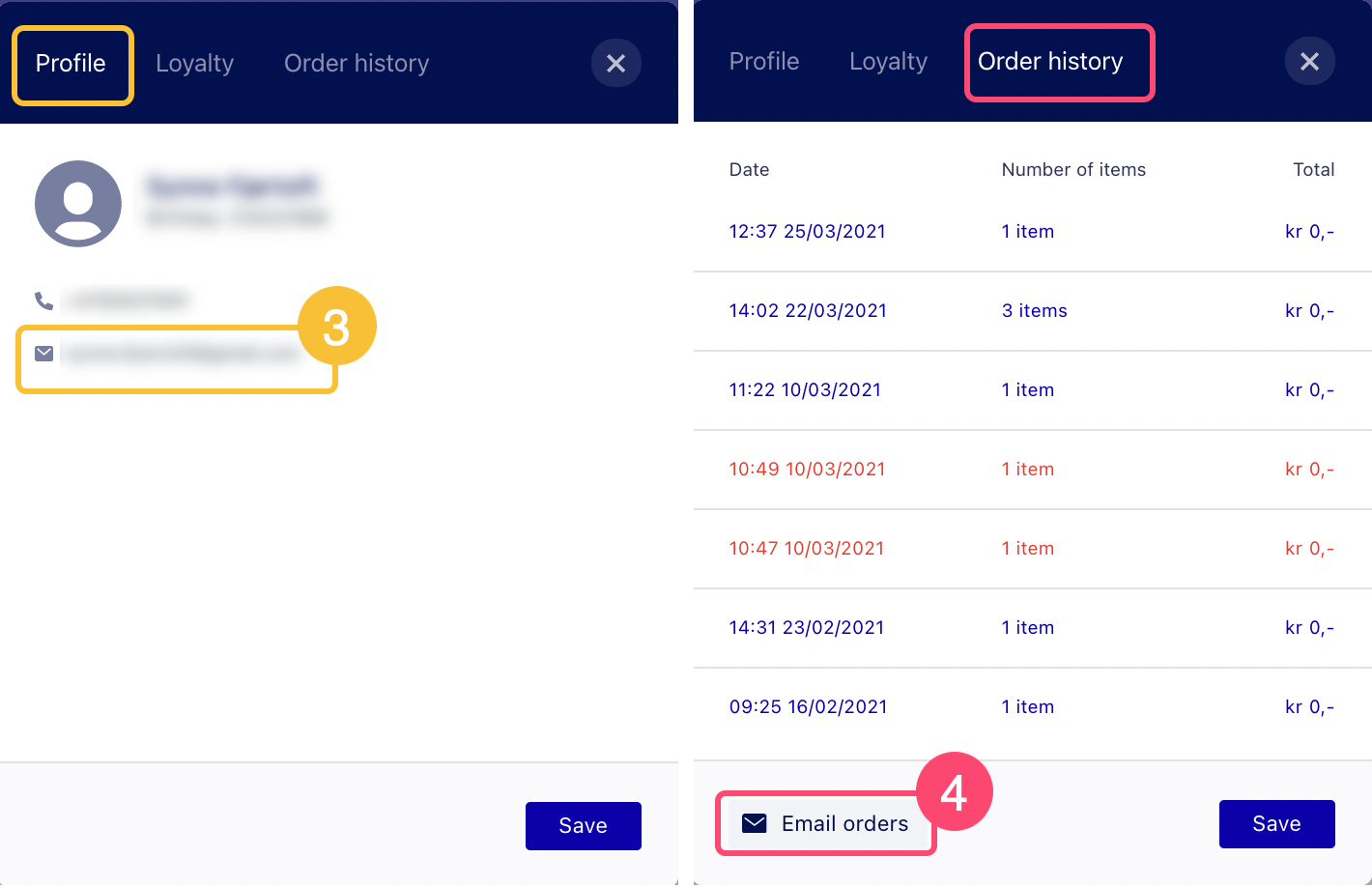 No email, no problem!
5. Go to Order history and select the order you want a copy of
6. Click on the printer icon and select print to PDF.
You can now send the PDFs directly to your customer!