How to use "Buzzer"
Does your restaurant require customers to pick up all or some of the orders? Now it's smoother than ever to "buzz" the customer's phone when they should walk up to the pickup point.
JUST CLICK ON THE "🔔"
Once the orders come in and your chef has made them ready, click on the bell icon for that specific order in your Weorder admin. The message is on its way... Done!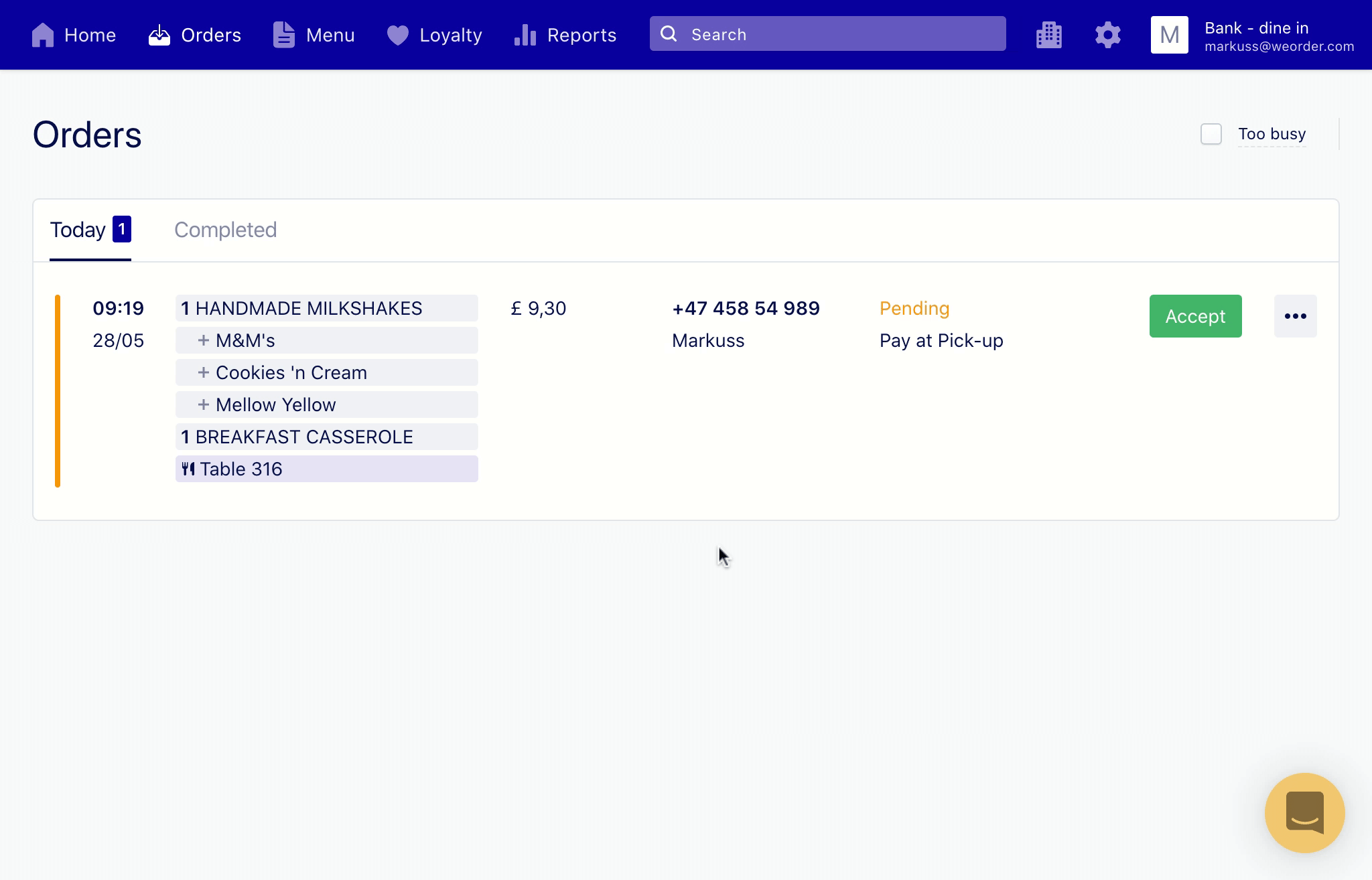 Are you missing the "🔔" icon in your Weorder admin?
Reach out to us at support@quickorder.io, and we'll get you fixed!