Apply modifiers to your products to give your customers the best ordering experience. This will allow them to pick and choose between ingredients.
Now that you have created your modifier groups, it is time to assign them to your products.
1. Go to your menu
2. Choose the products you want to add Extras to
3. Press Set Modifiers
4. Check off what modifier groups you want to assign to this product and hit save.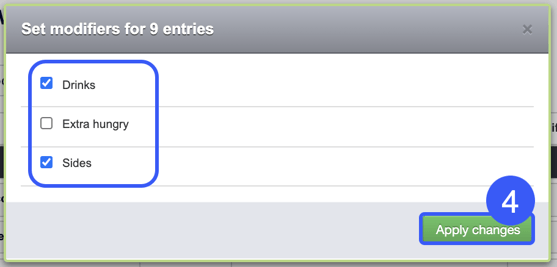 Note: You can add more than one modifier group to a product, and one modifier group can be used on multiple products.
To see that your modifier group has been added correctly, check on the right side of the menu entry