Table of content
Weorder
All set up in your POS and ready to get started in Weorder?
1. Go to Menu
2. Select Advanced > Pull menu from POS
3. You'll find all your items under Unsorted, drag them into the correct categories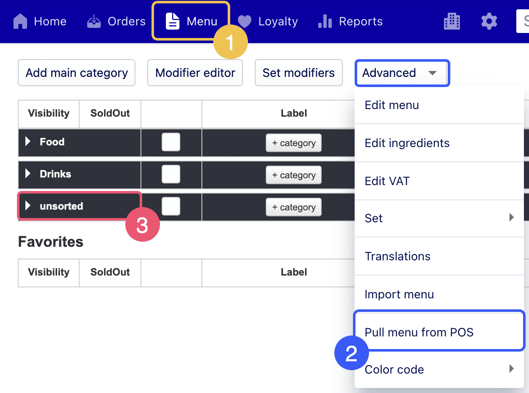 QuickOrder
Using QuickOrder you need to make sure that you set your items as "available for takeaway integrations". If you make any changes to your menu in QO, just simply click "Sync":

PCK
KDR
If you have recently made changes in KDR it can take some time before the changes are visible when you pull the menu.
To force the sync you can click on "Synkroniser nå" in Orderman: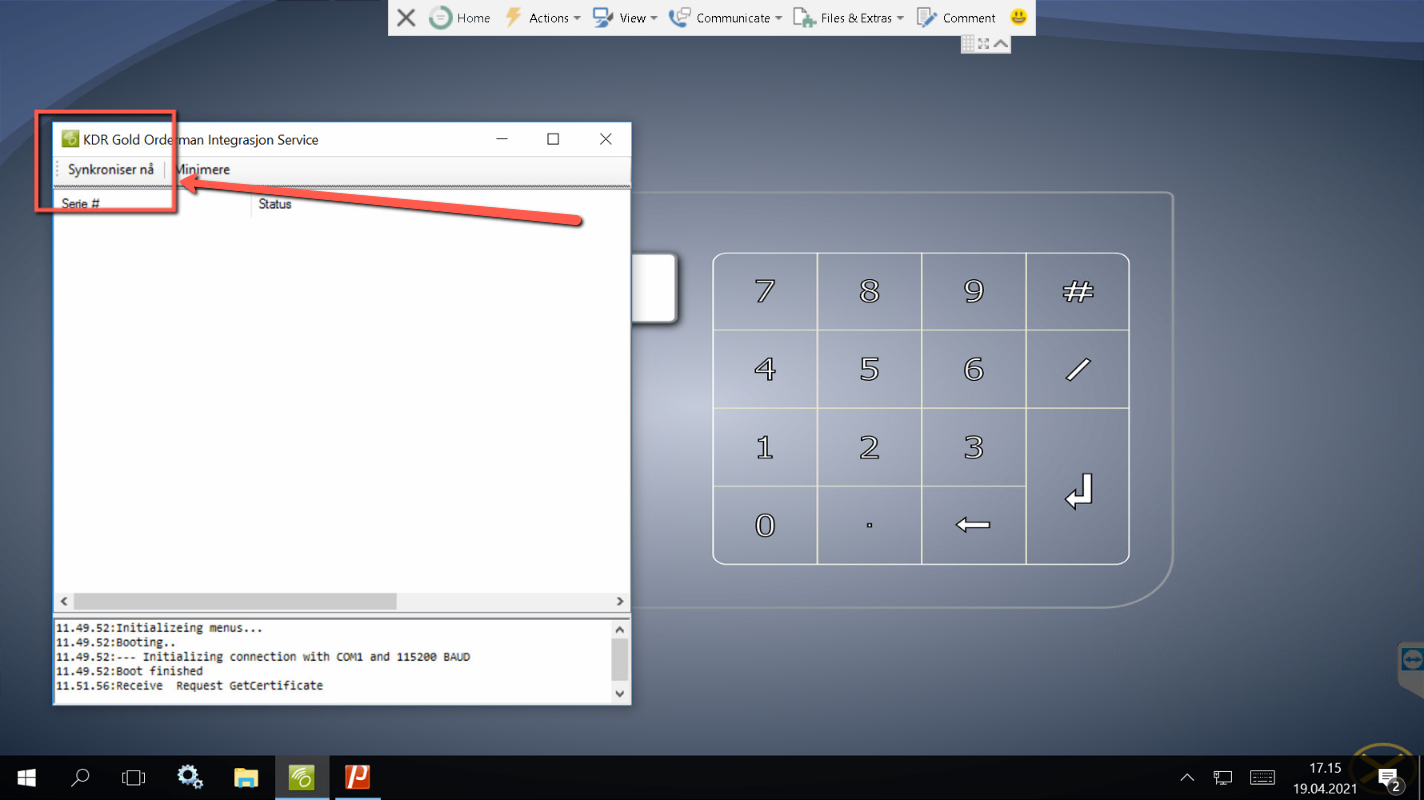 This screenshot has been made by KDR and might be out of date.