Update your delivery and pick-up time to provide the best and most accurate customer experience.
Under Orders you have the option to:
1. Set as Too busy, no orders will come through when this is checked off.
2. Change Pick-up time for takeaway
3. Change Delivery time for home delivery orders.
Please note that all changes being made will stay the same until you change them back.

Once an order has come through, it will be automatically accepted, as long as your POS is on.
If your POS is off, we'll try to resend the order until we reach contact.
If you are not connected to a POS, you can either have auto-accept or manually accept them.
You are also able to click the customer's phone number to see order history.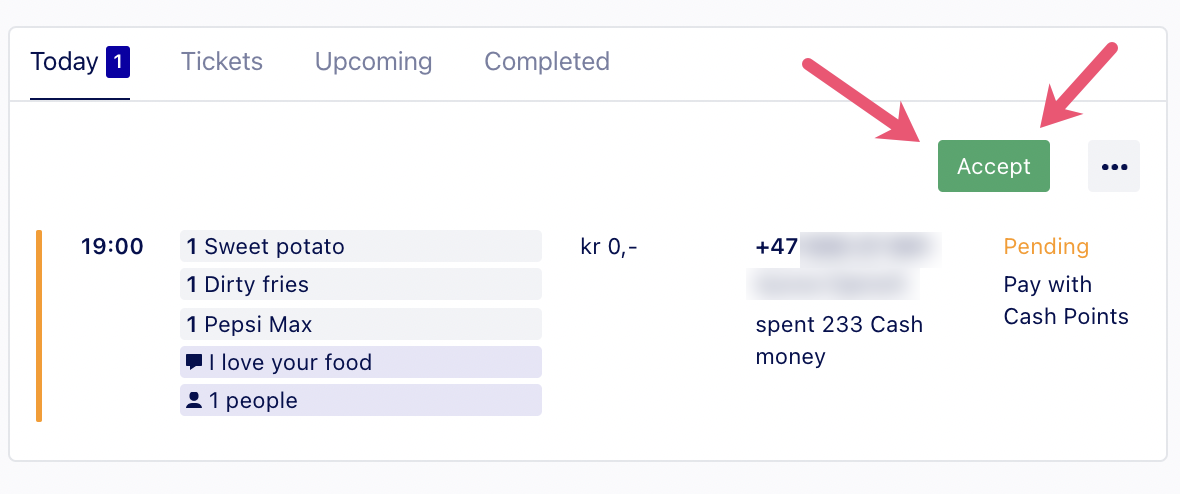 When your order is picked up, simply click Delivered
All orders will automatically be set to delivered 40 minutes after pick-up time if you forget.